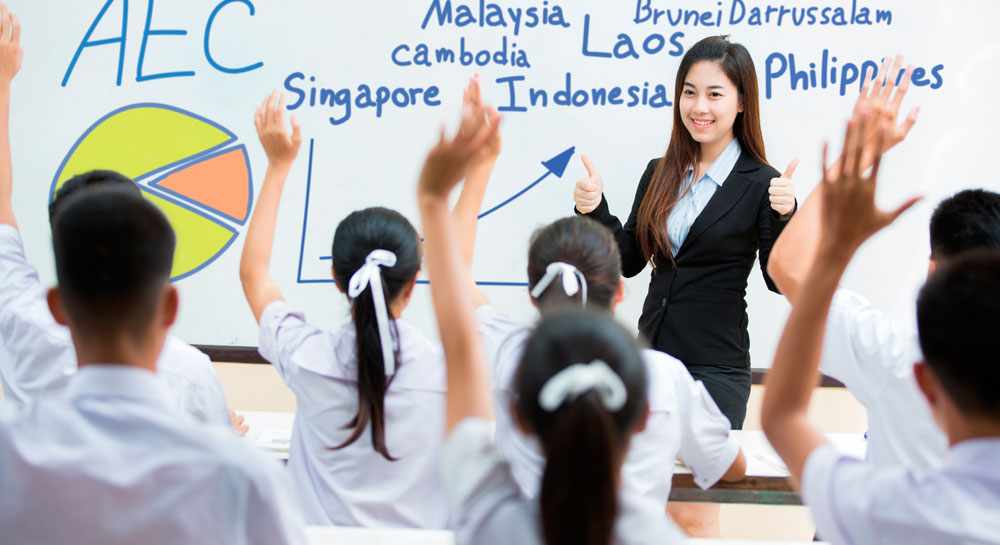 Many companies in Thailand are looking to improve the skills of their project managers, engineers, and coordinators. They have slowly come to realize that the project management area includes management skills that are not easily acquired through a University program. Project Management is a managerial discipline that is best practiced and mastered through experience and by managing or delivering projects.
Let me first begin by defining the concept of 'projects' and differentiate that from regular company operations. I will then discuss differences between projects, programs, and portfolios and finally introduce the concept of the Project Management Framework. This serves as a good and fair introduction to project management. In my follow-up articles, I intend to cover details involving the project management process, project management life-cycle, and the various knowledge areas included in the project management discipline.Fast-Good-Cheap
Put simply, projects are temporary initiatives companies introduce to help meet their goals. They are temporary because they have a defined start and end points. They also help in achieving a final output or deliverable for the business. Whereas routine company operations concern activities that are repetitive in nature (such as a call center operation) and that need a homogeneous skill set (e.g. call center operator skills, production/manufacturing operator, or others), projects involve activities that deliver a "unique" product or service and involve teams with heterogeneous skill sets (e.g. HTML5 developer, civil engineer, mechanical engineer, quality engineer, or others). For example, a company may start a project to help replace an outdated Enterprise Resource Planning (ERP) system. A project manager then engages in a series of activities (initiating, planning, executing, monitoring and controlling, and closing) to help deliver this project within an agreed project schedule (time), project scope (customer requirements), and project budget (cost of the activities).
Programs, however, are a group of interdependent projects put together to deliver a large piece of functionality. For example, a major bank in Thailand may introduce a program to upgrade their existing banking infrastructure through a series of interrelated projects including: Automated Teller Machine (ATM) replacement project, ATM network upgrade project, Core Banking System Upgrade project, and Data Storage Expansion project. A different project manager from the same bank manages one or more projects included in this program. The bank's program manager works directly with each project manager to realize the benefits of such program. Rather than managing resources involving one project only, the program manager manages resources (people, material, equipment, and others) involving more than one project at a time.
Portfolios can include both programs and projects separately. A portfolio manager's primarily responsibility is to manage the company's initiatives by recommending "right" programs or projects for investment. A portfolio manager then manages such initiatives by working with program managers and project managers to help realize the company's expected benefits. For example, a company's portfolio may include investments in agriculture, telecommunications, as well as retail and a portfolio manager working for such company focuses on balancing the use of resources (people, equipment, and materials) to make sure such investments return the expected benefits for the company.
This is essentially what makes project management an interesting profession. A project manager develops skills for dealing with one initiative (project) at a time, and then can further progress to handing multiple interdependent projects (program), or perhaps even a company's overall strategic initiative (portfolio).pm-processes
If you are considering a career as a project manager in any industry (engineering and construction, information technology and telecommunications, oil and gas, or others), it is important that you fully understand the knowledge areas surrounding the project management profession. These include: integration management, scope management, time management, cost management, quality management, human resource management, communications management, risk management, procurement management, and stakeholder management. This is what constitutes the Project Management Framework.
A project manager engages in a series of activities around such knowledge areas to finally deliver a project successfully. This implies they are able to deliver the expected outcomes within schedule, on budget, and with the required quality. In my follow-up series of articles, I intend to cover each one of these knowledge areas to give you a thorough understanding of the project management profession. Until then feel free to write or comment and if you have any questions, feel free to reach out.
Project Victor Co., Ltd. represents a group of Project Management Experts, consultants, and certified Project Management Professionals (PMP) focused on providing project management training and consulting services to companies in Thailand and South East Asia.